J & R Concrete Floor Resurfacing
J & R Home Services will replace your deteriorated concrete floors with an attractive, durable epoxy surface.
Resists oil, salt and sand.
Easy to clean.
Many choices for finish.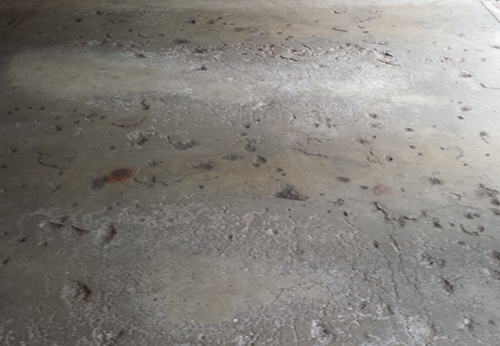 Deteriorating Floor
Years of wear and exposure to salt and other corrosive elements can destroy the surface of concrete floors.  Unsightly cracking, spalling, pitting are signs that your floor has deteriorated to the point that water and solvents can continue to penetrate the surface and degrade the concrete slab.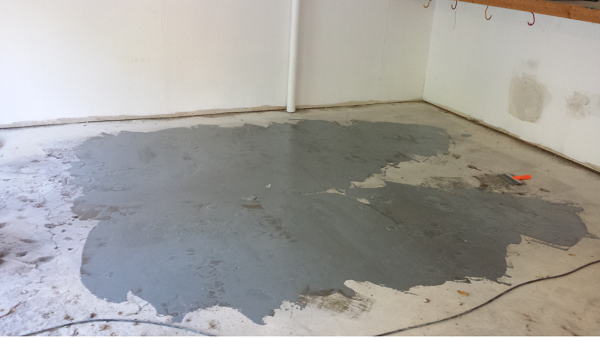 Surface Preparation
We begin by grinding down the old concrete surface, cleaning, then filling cracks and pits with an epoxy that is four times more durable than concrete. Once the filler has set, we grind again.
First Base Coat
Now that we have prepared the surface, we spread the first base coat of epoxy finish. This coat seals the surface.
Second Base Coat
Once the first coat has set, we spread a second base coat of epoxy finish. This coat provides a binder for decorative chips, which are spread immediately on the second base coat.
Chip Coat
Decorative chips are spread over the first coat, then excess chips are removed.
Call or Email us
952-412-6880